Smart QR codes
KISS - Keep It Simple!
There are lots of QR tools out there, but none as easy as this one. Meet our small tool that makes creating, printing and downloading QR codes faster and simpler than every before.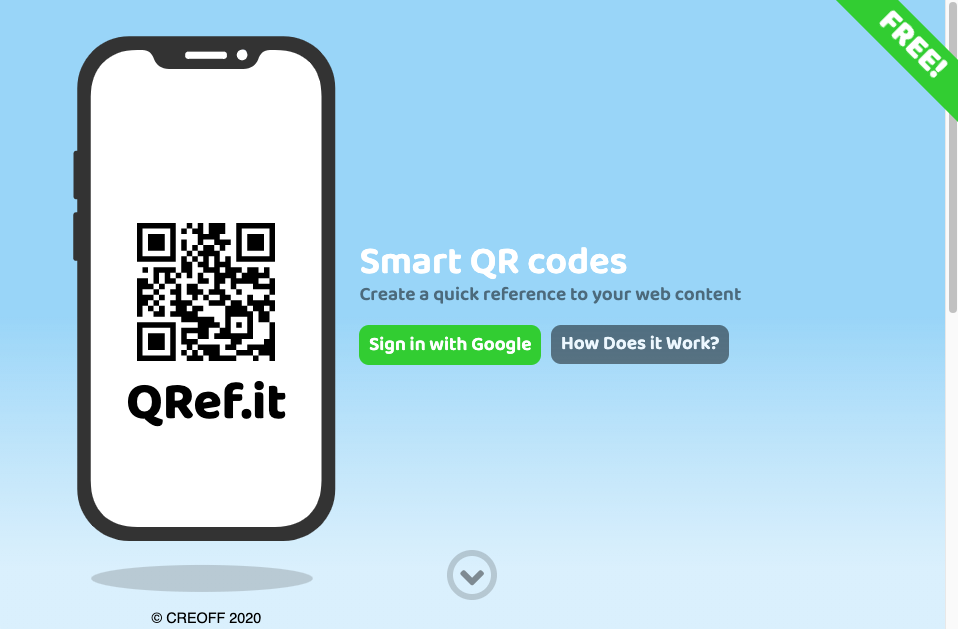 The QR codes can link to any of your web content like:
signup forms
PDFs
web pages
App Store downloads
and much more…
What is a Smart QR?
The tool generates a "Smart QR" and it's called smart because it allows you to change the content as many times as you want after the QR has already been printed and distributed.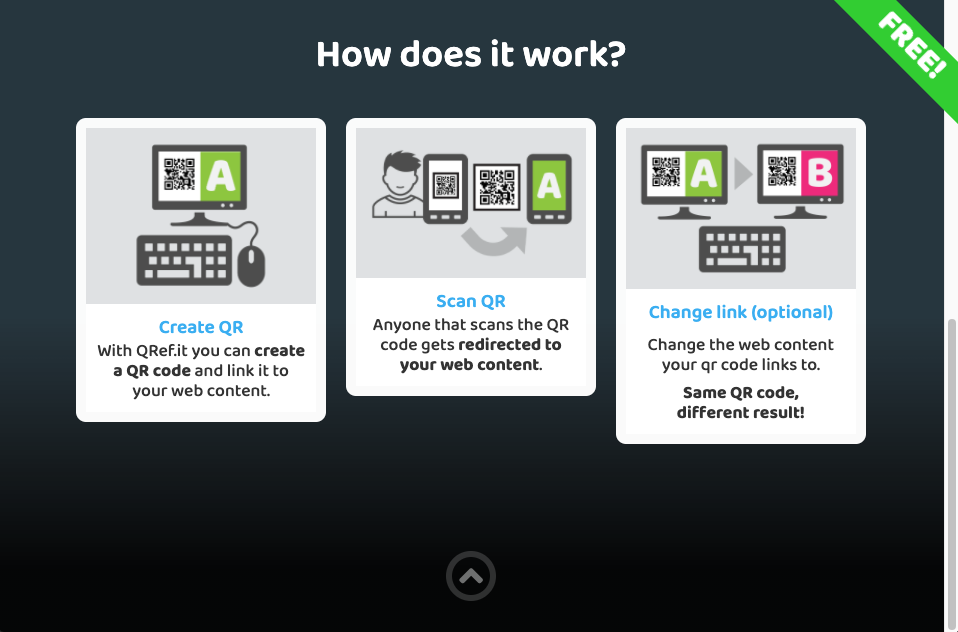 It is running on Google Cloud
The backend is running on Google's cloud environment and is available 24⁄7 world wide which means that whenever and wherever a visitor scans your QR code he or she will be redirected to your content.
How much does it cost?
Did we mention already it's totally FREE for creating, downloading, printing and updating your smart QR codes?
Registration is not necessary - just use your Google account to sign in (e.g. gmail)
Try it out for yourself at www.qref.it !